Our Story
Max


(then 8)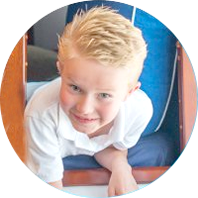 &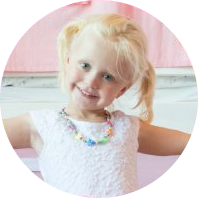 Lily


(then 6)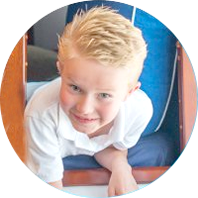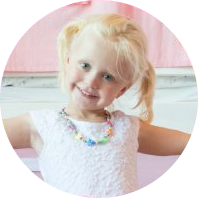 At Max & Lily
®, we not only make awesome products, but through our fun and functional designs, we create beds and bedroom furniture that kids and parents both agree on (yes… it's possible). From safety-first details to sustainable materials, we've made it easy to bring the perfect style to your unique spaces.
Made to Fit Kids... & Grown Ups Too
We know a thing or two about kids' furniture. And we understand that kids know what they want their rooms to look like. And that parents – well – often have different ideas. So we designed furniture that no one has to compromise on: Kids get all the fun, colors and playfulness while parents can rest assured that the quality, construction and safety are top notch. Add to that a great value, fast delivery and easy set-up and everyone is a happy camper.
Dreamed up in the USA
Who says kids can't have great ideas and help create awesome products? Well, it helps that their parents are furniture engineers and designers of course. But beyond the technical details, we asked our kids, Max (then 8) and Lily (then 6), and all their friends for input in every step of the design process of this fresh new brand. The result? Max & Lily® – Furniture that makes kids happy and their parents a little jealous.
German Engineering, Danish Design
We know the clichés. Hardworking. Honest. An extreme attention to detail. Well lucky for you that's exactly who we are. From our humble beginnings in Germany and Denmark, we've set out to make the best furniture that kids (and their parents) absolutely love. Since then, we've set up headquarters in beautiful Charleston, SC to continue our passion of turning kids' rooms into the coolest rooms in the house. Guten tag, hej, y'all.
It's All in the Details…
With furniture this good, kids won't want to grow out of it. The good news is they don't have to. Crafted with durable, long-lasting solid wood and designed to work in any space, our furniture stands the test of time. And no need to worry about weight, our beds are sturdy enough to handle story times and much more. We've also added many details other brands just don't think about, such as reversible designs, expanded headroom, and extra tall safety rails.
Simply Sustainable
For us, sustainability is not just a fad, it's the future. When we decided to make furniture, we set out to source our wood from suppliers certified to manage their forests sustainably. So our solid, knot-free New Zealand pine wood furniture isn't just super sturdy, it's super good for the planet too.
On top of that, we optimized everything in our manufacturing, packaging and shipping process to drastically reduce the environmental footprint compared to traditional furniture purchasing.
Safety First
From day one, safety has always been our top priority at Max & Lily®. So we thought it would be best if all our furniture went through a comprehensive safety testing regiment to meet or exceed US and EU standards for safety, making Max & Lily® one of the most thoroughly tested products on the market. And to repeat those tests every...single...year. When kids just want to be kids, Max & Lily® furniture is there to support them every step of the way.
Easy Peasy Delivery
Sometimes furniture shopping can be complicated. Waiting around for weeks only to receive what seems to be a hundred different boxes. Sorry, that's just not how we like to shop. So we set out to make our shipping straightforward with compact boxes and fast deliveries. Who says furniture shopping can't be a piece of cake?
At Max & Lily®, we've always thought of ourselves as more than just a kids' furniture company. Our colorful collection of kids' furniture is designed to fit kids' lifestyles perfectly, without compromising on safety. Add to that sustainable sourcing and fast, convenient shipping, and everyone in the family can be excited to start that dream room makeover.